A 20-YEAR HISTORY OF QUALITY WITH A FOUNDATION BUILT ON THE FARM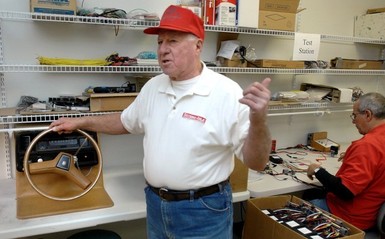 SECURE-IDLE was founded in 1992 when Eldon Christensen took a chance on an idea that would change the way emergency responders could rely on their vehicles. It was this type of forward-thinking that has kept SECURE-IDLE at the front of the vehicle anti-theft market the past 20 years. "We have seen a tremendous amount of growth and advancement with the vehicle manufactures and it has propelled our product to whole new level of performance," says Christensen.

New vehicles enter the market every year, but the risk for theft continues to remain the same. "Our products are made here in small town America and we are extremely proud that many of today's police, military, and emergency responders depend on our patented technology," says Christensen. He has been farming his entire life and can still be seen working with his horses out on his farm in rural Iowa. Hard-work, integrity, and helping others is simply a way of life for the rural community of Saybrook, Illinois where SECURE-IDLE is based. "I'm blessed to have been raised with values that I have been able to translate into building a business, its something that I can hang my hat on." It looks to have worked out that way now that the business enters its 22nd year of operation in 2014.

---
---
A FAMILY LEGACY CONTINUES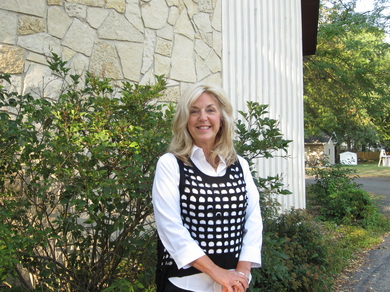 In 2006, Eldon handed the reigns off to his daughter, Vicki Kennedy. Mrs. Kennedy has been leading SECURE-IDLE since that time and has helped the organization expand into new markets. "Our focus on offering our cutting-edge technology has remained the same since my father started SECURE-IDLE in the 90's. However, we also recognize there are opportunities in areas we currently aren't servicing," says Kennedy. This has led to SECURE-IDLE expanding their business into other areas like military and commercial delivery markets. "We were recently awarded with a GSA Purchasing Agreement and this is allowing for our products to be used in new applications," says Kennedy.

"Our feeling is that the value and peace of mind that SECURE-IDLE offers should be a tool that all emergency personnel rely on. SECURE-IDLE has established itself as an industry standard in the police segment and now our focus is on making it a standard option on all public safety, emergency, military, fire, and rescue vehicles." Time will tell if Mrs. Kennedy's mission comes to fruition, but a 22-year history seems to indicate this could be the future.

---
---
THE SECURE-IDLE TEAM

Vicki Kennedy, President
(309) 825-5628
Jeff Christensen, VP
(630) 215-7777
Mike Christensen, VP
(309) 475-2286
Jennifer Kennedy-Lockenvitz, VP Operations
(309) 475-2286
jennifer@secure-idle.com
W. Alex Akers, Service Manager
(309) 475-2286
anti-theft@secure-idle.com
Jim Hoffman, Engineer
(260) 517-9580
Virginia Christensen, Office Admin
(309) 475-2286
---